Danette Stubenfoll – Realtor®
Beaman Realty - Lakeview, Arkansas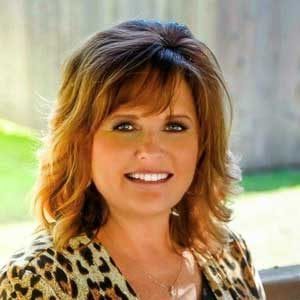 Please let me introduce myself, I am Danette Stubenfoll. I was born in Illinois and moved to Lakeview with my family in 1979. Our family had been vacationing in this area twice a year for several years before my father decided to give up 20 years with Illinois Bell and relocated to the beautiful Ozarks. My dad went into real-estate, while I attended Mountain Home schools and then the University of Arkansas where I studied Business Management.
My husband, Gary, and I married in 1988, at the time we were both in the restaurant business. Soon after, Gary went into real estate full time. While I also had my real estate license, I stayed in the restaurant business.
In January of 2013, we purchased Beaman Realty from Tony and Susan Taylor. I reactivated my license and began working as a full time Realtor®. I represent both buyers and sellers, specializing in the Twin Lakes area. I believe in great customer service, consistent communication, strong attention to detail and ensuring a positive buying or selling experience.
I'm blessed to be in an area with two beautiful lakes and rivers. I enjoy helping the community with fund raisers, collecting donations for our local fireworks, Special Olympics fishing derby and have served on the local Chamber of Commerce.
I'm a mom of two beautiful daughters, Amber and Alex. We couldn't have asked for a more perfect place to raise our children. Even though our girls are grown now we have enjoyed traveling with them in softball, golf and basketball over the past several years, I sure miss those days.
I enjoy boating on beautiful Bull Shoals Lake with friends and family.  I love to fish on the lake or river, walk our natural trails, go explore the rest of the state, and I'm starting to take up golf.
I love this area and my long-term relationships with my clients, there are no strangers here, I would love to introduce you to the best place to live, my telephone and email are always at hand.
WHAT DANETTE'S CLIENTS SAY?
KIND WORDS FROM SOME OF MY CLIENTS
"Over the last two years, Danette has helped us purchase several homes in the area to be used for higher end rentals. She learned quickly what we wanted in a home and we were impressed by her organizational ability, her honesty, her willingness to answer our questions or connect us with resources as needed. She is friendly, always approachable and never made us feel like she was rushed. If we called her and left a message we could count on a fast response time. She frequently pointed out items of note that we might have missed, all to benefit our purchasing satisfaction. If we could design a 'perfect' realtor Danette fits that profile."
"Carol and I would like to thank all at Beaman Realty for their outstanding service. My wife and I came up to the Twin Lakes Area determine to purchase a home in the area. Upon arriving we had an idea of where and what we were looking for. We spoke with Danette at Beaman Realty shortly after we arrived and explained to her the type of house and surroundings we would like to purchase our home in.
Within a short while, she was back to us with several options, and took us to the ones we wanted to see. After a first look around at several lovely homes in the area, we got a better feel for the surrounding neighborhoods and the variety of homes for sale, and Danette got a better feel of what we were looking for. Once again, she went to work looking for more options for us to look at. She gave us a list of several more, and we gave her a list of some others we would like to look at.
My wife and I found looking around on our own was fairly easy due, once again, to the hard work of Beaman Realty. We would go on a nice slow drive through all the neighborhoods and write down all the homes that had a Beaman Realty Sign in the yard. I can tell you all that the people at Beaman Realty must work overtime. The yellow signs are all over attesting to the hard work of, not only Selling homes, but proving themselves to the local people to get their listings.
This is the second purchase my wife I have made with Beaman Realty. This last transaction was just as smooth as the first. If we had any questions with anything, they were answered by Danette or her husband Gary. They help us with every little thing we needed. From helping us with locating Local Banks, Insurance agency, down to where to go to get cable TV hooked up. Not being from the area, all these things were of great help.
To all that read this. If you're in the area and are looking for a home or land, stop in and talk to the Beaman Realty Staff; they are sure to be able to help. The big Yellow Cab in the front attest to the fact that the staff at Beaman Realty can get you where you're going.
Thanks again for all the help,
Steve and Carol Gaston."