Gary Stubenfoll – Realtor®
Beaman Realty - Lakeview, Arkansas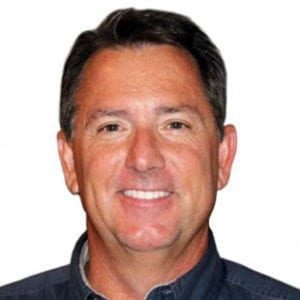 Hi. I'm Gary Stubenfoll. Thanks for taking time to learn more about me. I relocated with my family in 1974 to the Bull Shoals Lake/White River area from Illinois. I went to school in Flippin, Arkansas and then to the University of Arkansas in Fayetteville. My family and wife had an extensive history in customer service from owning three successful restaurants which allow both of us to know that customer service is a priority in business.  I'm blessed to work with my wife Danette in the real estate industry as we are both passionate about helping people find the right property.
In January 2013, after 24 years as a Sales Associate and then Executive Broker, My wife and I purchased Beaman Realty.  I am dedicated to providing professional, honest, ethical, up-to-date service to all of our clients and customers. I am a Certified Life Member of the Million Dollar Club, and continue to receive the highest awards for multi-million dollar production from the North Central Board of Realtors (NCBR), including Gold, Diamond, and Platinum Awards for Excellence.
As a means of giving back to the community, I serve as a member of the Bull Shoals/Lakeview Rotary Club, served on the Board of Directors and a Paul Harris member. I served ten years as a director on the local Chamber of Commerce. These experiences have helped me to stay up to date in order to share the latest information about the quality of life the Ozarks has to offer.
I specialize in River and Lake Properties on Bull Shoals Lake, Lake Norfork, and the White River, plus extensive knowledge of properties throughout the entire Mountain Home Twin Lakes area. If you are considering investment property, allow my experience to help you including VRBO or an Airbnb purchase.  I'm also President of Stubenfoll Construction, Inc., a full-service licensed and insured construction company. My construction knowledge can be beneficial when choosing the right property for you.
On a more personal note, I've been married to my wife, Danette, since 1988, and have two beautiful daughters. Danette and I are fortunate to have raised our daughters in one of the safest places in America. In the summer, you can find us boating on Bull Shoals Lake/ Lake Norfork or fishing in the White River. I enjoy trout fishing on the White River and fishing for bass, walleye, and stripers on Bull Shoals and Norfork Lakes.  My pastime is smoking BBQ ribs or a good tri-tip steak on the deck watching the ever-changing scenery of the White River with friends and family. My wife and I are now empty nesters and live on the White River and with our Lab "River" and love every minute of it.
Throughout my career in real estate and construction, I have assisted numerous buyers and sellers, many of whom have become repeat customers and friends. So if you are considering a move to our beautiful slice of paradise, drop me an email, give me a call, text or find me on Facebook and let me know how I can be of service.
KIND WORDS FROM SOME OF MY CLIENTS
"Our experience with Gary Stubenfoil has been exceptional! We were looking for a home on White River with special needs and he found that perfect home. Gary handled all of the negotiations and closing in a timely manner and was very professional.
Our experience with Gary has not stopped with our purchase. He has helped with our projects and always knows who can do the job.
We would recommend Gary as he has a wealth of knowledge about real estate and resources for the area."
"It was an absolute pleasure to work with Gary. From the moment we met him he set our minds at ease. He showed us the property we were interested in, and answered any questions we had. He is very knowledgeable about the area, which helped us alot since we knew practically nothing about the Bull Shoals area. He didn't push us, he let us decide which direction to go.
The whole process was smooth and zero drama, there was no 11th hour surprises and that to me is the sign of a good realtor. I plan on doing more business with Gary in the future."
"When we decided, in 1997, that we definitely wanted to re-locate to the Twin Lakes area, our first step was to find the right realtor. Good friends recommended Gary Stubenfoll with Beaman Realty.
After meeting with Gary, who went to great lengths to learn exactly what we were looking for, we returned to Mississippi to sell our business, home and rental properties there.
Each time we visited the area, Gary took us to see homes that met our specifications. He never wasted our time with anything that did not have what we requested.
Before long, Gary called to say he had just listed a home that had everything both of us wanted. When we walked through the door, we knew he had nailed it; we were home.
Eventually, we decided to add a detached shop, sunroom and enclosed patio. Gary, through Stubenfoll Construction, handled each project from start to finish. We could not have asked for a more professional experience. He checked progress constantly, making changes to anything that did not meet his approval and spent our money like it was his own, even taking excess materials back for credit himself. Another smaller project was remodeling a bathroom, making it handicap accessible, with a 5 ft. full shower and new fixtures. No job was too large or too small for him to handle.
Over the past 16 years, Gary has helped us purchase and sell several properties. We tell everybody that we do not buy or sell anything without Gary representing us.
Probably the most remarkable thing happened recently when we listed our hunting cabin and 20 acres with Gary and Beaman Realty. We signed the listing agreement on a Monday and, by Friday, thanks to Gary and Tony Taylor, also with Beaman, had a signed, confirmed purchase offer. You can't ask for better than that!
From the day we met Gary, we became friends, not only with him, but his entire family. They welcomed us with open arms and turned out to be not only friends, but our adopted family.
Without hesitation, we would recommend Gary Stubenfoll, Stubenfoll Construction and Beaman Realty, to handle all of your real estate needs."
"We have done business with Beaman Realty for over a decade now. Most recently, they sold my father's home in Mountain Home. It was listed on Beaman's website for only a couple of weeks and within that time we received an offer, and it was sold.
The folks at Beaman Realty are professional, informative, courteous, and above all highly ethical. You won't be disappointed if you decide to do business with them. My husband and I wouldn't consider buying or selling a house with any other realty in the area."
– Karen & John Ashley
"We have had the pleasure to work with Gary Stubenfoll, with Beaman Realty as a professional Realtor® and Broker since 2005. We have found Gary to be helpful and fair to both buyer and seller. He reports the facts about the condition of the home when selling a home. He always provides clear explanations to his clients when questions arise from our Home Inspection Report. Gary assists his clients with repairs needed after a home inspection is completed. We value Gary for his professionalism and customer service."
– Mac Caradine