Beaman Realty - Lakeview, Arkansas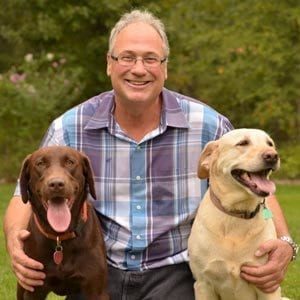 "Mike Goar Gets It Done," is my motto. Do you need help in understanding the convoluted process of buying or selling a home? I excel at educating buyers and sellers on the finer points of such a complex undertaking. I respond very quickly to questions and concerns that helps you become a better-informed investor.
Originally from Duluth, Minn., I spent 18 years in Iowa before moving to the Lakeview-Bull Shoals area from Altoona, Iowa. As a consummate outdoorsman, I was looking for an area replete with opportunities for outdoor sports and was pleased to find that and more in the Ozarks: Lakes, rivers, hills, trees and mild four-season weather all combine to make living in the Twin Lakes area a joy. As an accomplished scuba diver and hunter, I enjoy the clean water of Bull Shoals Lake where I spear fish and bring home handsome walleye for supper. I also have two beautiful Labrador hunting dogs, Bailey and Cooper. They are my friendly public-relations committee as they always are willing to pose for photos and help with advertising.
I've chosen sales and sales management as my career since 1979 because I enjoy the challenges and adventures that an always-varying schedule provides and learning from each new endeavor. I understand how important it is to serve each client and customer with hard work, enthusiasm, honesty, knowledge of the area and great customer service. I believe in the long-term relationship, not just the short-term sale.
Word-of-mouth advertising and a strong referral base from my satisfied clients and customers is a trademark of my work philosophy. I am proud to begin the deal being your Realtor and, more importantly, to walk away from the closing table being your friend.
River sales have always been my specialty. Purchasing a home and enjoying life on the river for 6 1/2 years has given me an advantage in understanding river-front properties and water-front lifestyles. Dealing with the US Corps of Engineers, who own land at the water's edge. presents its own set of challenges, and I am very familiar with their procedures and rules, which is a very important and valuable asset when buying or selling water properties. When you are interviewing real estate agents always remember that experience is key, and I have the experience you need to sell your lake or river property.
I have achieved multi-million-dollar sales awards each year from the Arkansas Realtors Association --six of those years distinguished by the Platinum Level Award for Excellence for Sales in excess of five million dollars and Diamond Level in 2016 with sales exceeding 9 million dollars. I have been honored to be in the top tier of Realtors in the North Central Board of Realtors every year since joining the Beaman Realty Team in April 2001.
I am full-time and serious about this business. Being a personal assistant, dedicated work ethic and commitment to excellence all make a tremendous difference to my buyers and sellers. Listing the property at the right price the first time also is a hallmark with me. When you want the no-nonsense, bottom line answers, reach out to me because "Mike Goar Gets It Done."
KIND WORDS FROM SOME OF MY CLIENTS
"I can't say enough about Mike's professionalism and willingness to go the extra-mile for his clients. My wife and I searched for our home in the Ozarks for over a year, traveling to the Mountain Home area on numerous occasions. Besides being extremely patient, Mike was always helpful, answered all of our questions promptly, and showcased his intimate knowledge of the area.
When we finally found the perfect home for our family, Mike was extremely helpful, walking us through the initial contract process and even pointed us in the right direction for our financing.
If you're looking for a first-class realtor in the Mountain Home / Lakeview area, save yourself some time and go with Mike. You won't regret it."